Yup, multiple topics post :D
You may remember I attempted to take part in the ArtBeadScene monthly challenges last year... I think I managed one... maybe two, but I remember one for sure, and I don't recall making it on the list so I must have screwed up the submitting somehow >.< lol I did want to try several of them, but they never amounted to much due to various reasons. I wasn't really planning on trying this year, since I signed up for The Year of Jewelry Project instead... but fate smiled :)
The painting for the January ABS challenge...
And my entry....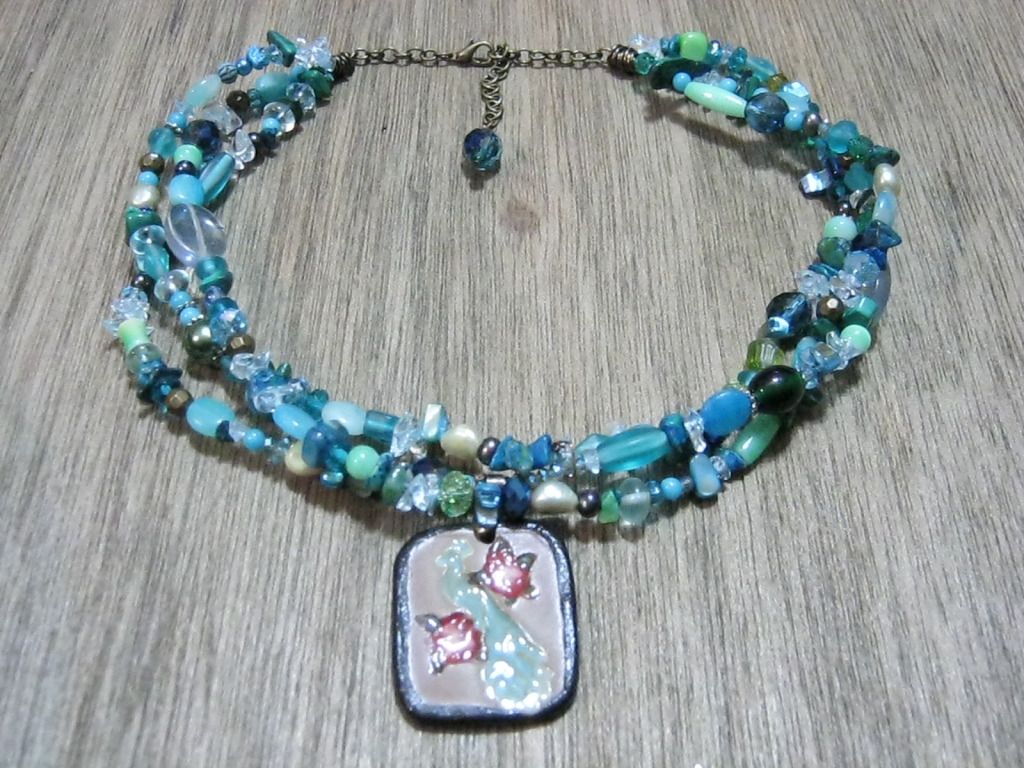 The gorgeous peacock focal was made by
Marti Conrad
of
Marti's Buttons n' Beads
. This was actually made for a gift exchange Lori Anderson put together over on
BSC
. My partner was Rebecca Anderson, and this baby spent about a month in the post to reach her. Her gift to me is still traveling, so I'll have to share that another time ;)
As for
The Year Of Jewelry
, week #1 's project started off great... then hit a snag and stalled... then grew into three different ones, all of which went slowly due to them each demanding my attention... >.< This meant that my Week #1 project is a day late in getting posted.
The theme was 'renewal'.
Sorry for the crappy pic... night time, indoors... and my normal background is currently acting as a 'table' to hold current projects >.<
Alrighty... now.. for the #99 part..
This is (or should be, anyhow) blog post #99 ... which means the next post has goodies up for grabs :) The day I write the post, I'll do a random.org pick of my followers for one surprise prize.. and then I'll have a second fun little giveaway posted for everyone to enter :) So make sure you keep an eye out for #100! ;)
Plus, you can still pop over to the F.F. #13 post and enter that giveaway, too :)