Double postings tonight :) Make sure to check out my Flap Your Wings post as well!
Alrighty... so this will be a short post.. mostly straight to the point since I'm LATE and still have another post to write and get up >.< lol
I said every TEN entries I'd add something extra to the giveaway... well we're sitting at 37 .. but I decided to add in the extra for 'forty' now...
First up, I added in the acrylic beads from Lori's BeadSoup package... so now the entire beadsoup pack is included :) so here's a little image to show you ;)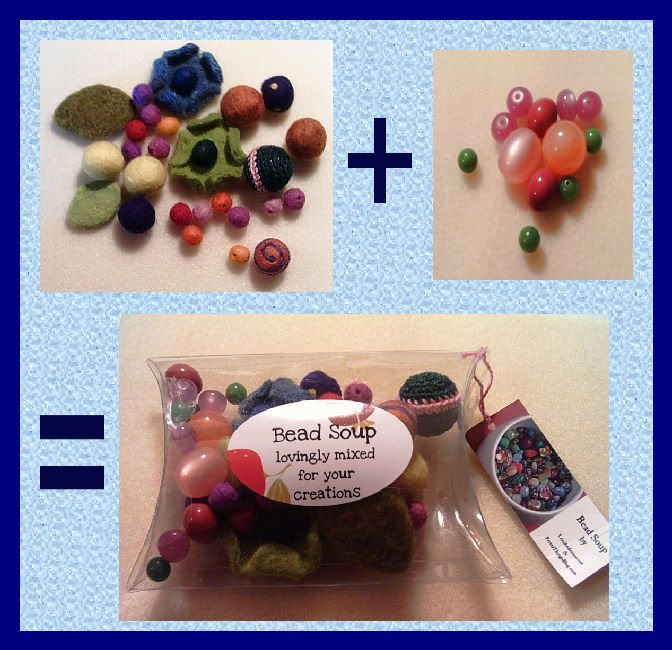 Lori's Bead Soup mix
Rather than show you a single picture of each addition, I'm just gonna post up the giveaway bundle 'as is' now. I've added in some more flower beads, some more flower buttons, some leaf beads, and some seedbeads.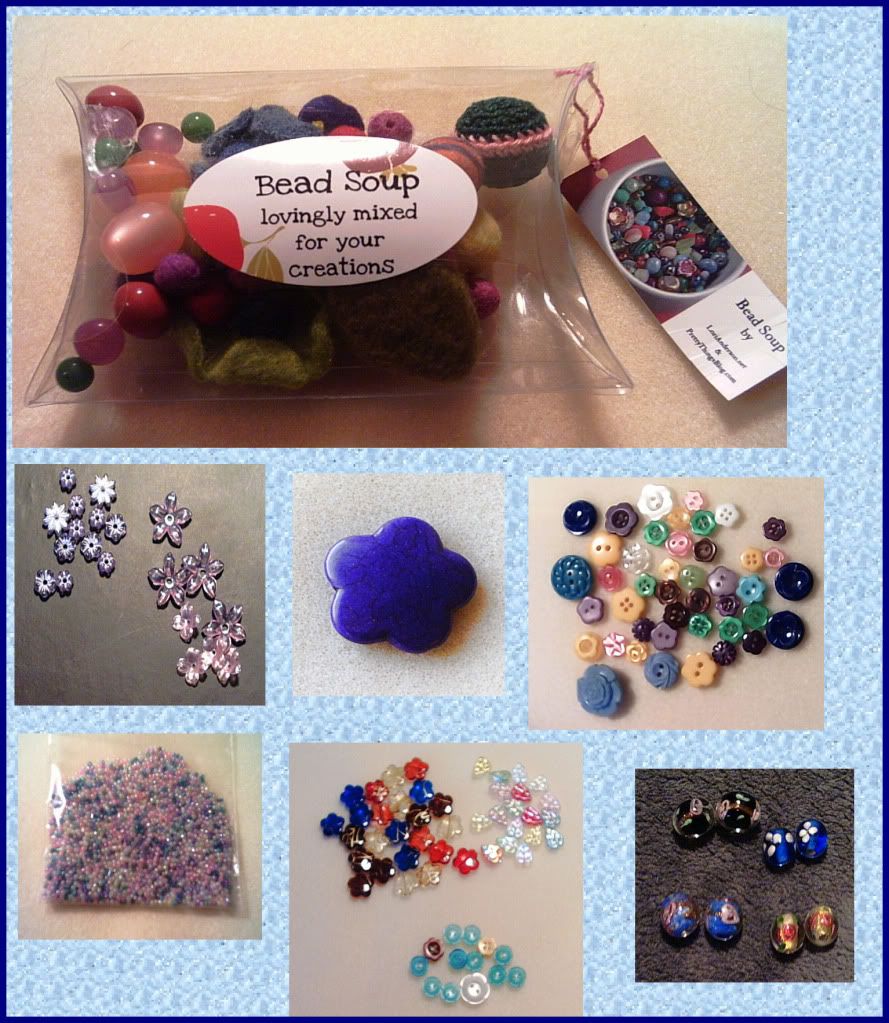 updated Spring Blooms giveaway bundle
For those who are worried I might miss something I've added... don't ;) Once I take the pictures of each addition, it all gets put into one big zip lock bag so nothing gets misplaced or forgotten :)
I just received word from last months winner that the butterflies arrived today :D Yay! I hope she enjoys them and maybe shares a link to any pics of her creations ;)
Here you go :) Anyone who hasn't entered, you've still got time :) Next addition to the giveaway bundle hits at 50!
a Rafflecopter giveaway