Yes you read that right... it's Skull Appreciation day :D
I noticed a post about this blog hop on the Skull A Day blog and just knew I had to take part.
My original design remained a sketch for quite sometime before I decided to get busy on it... then I kept fiddling with it and changing it... then when I FINALLY decided I'd better get my ass in gear and make it... since the hop was just a couple days away... the rain set in and I couldn't get the sand I needed...
.. no I won't tell you what it was for because I still plan on making it... at some point...
So after a month of procrastinating, and missing out on a really cool design, I got bit by the bracelet bug.
I made these two to go with a tribal gypsy stack.. but never got far with the rest of the stack... lol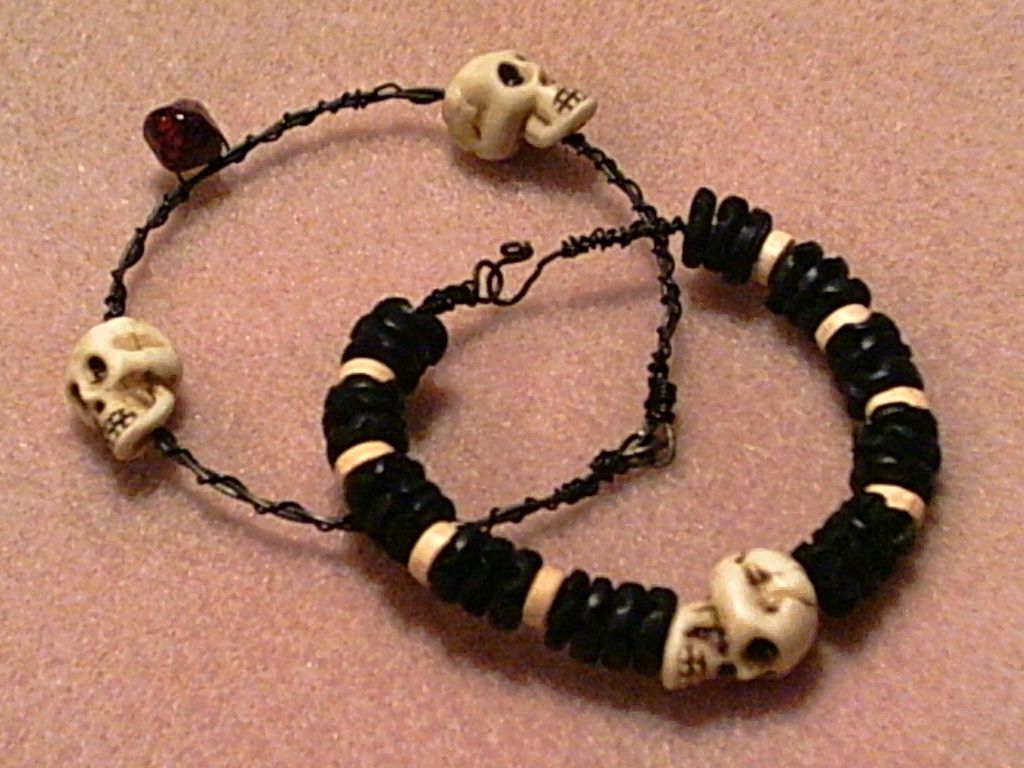 I grabbed a rather colorful.. yet ugly ( in my opinion.. mainly because it was colorful...not a touch of black.. how horrible ;) ) memory wire bracelet I'd been playing at putting together. I cut strips of black and red spiderweb lace ribbon and wrapped them around it, using the colors beads beneath to add bulk, then over wrapped it all with some black wire. Once that was done, I added on some skull charms :) I rather like this and think I'll keep it for myself. I may add a second wire over wrap with a few red and black beads, and some more skulls of course.
For the record, I hate memory wire. I hate working with it, I hate wearing it and I hate looking at it.
I do however like this bracelet lol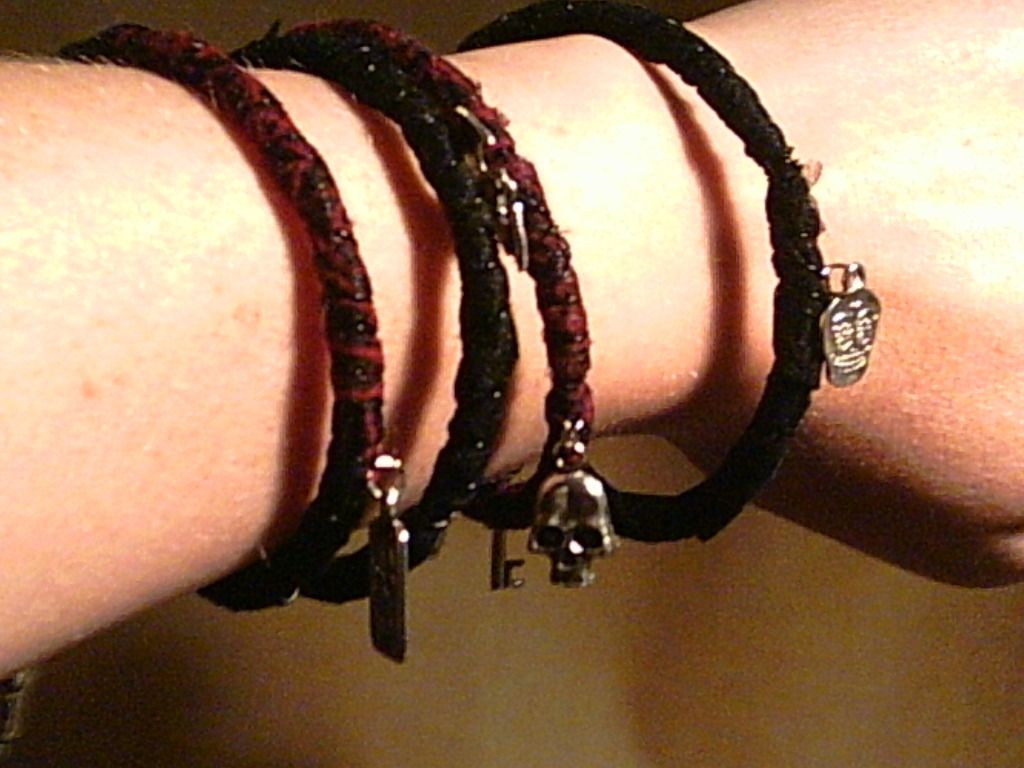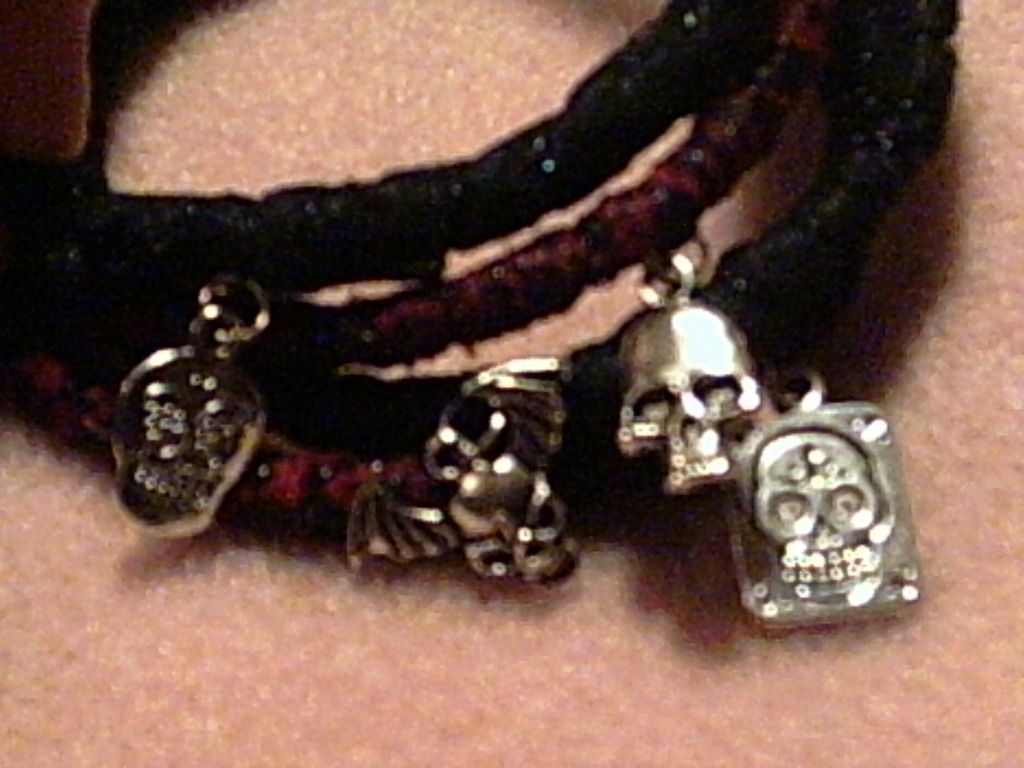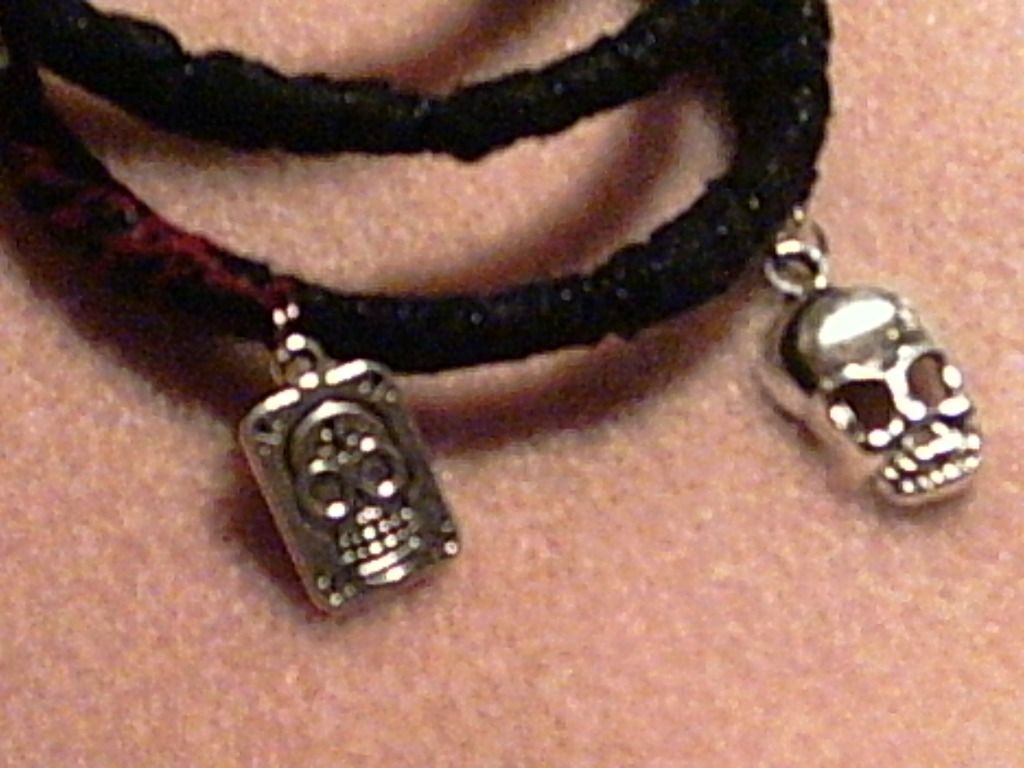 Sorry for the photo quality... it's been overcast and miserable for the past few days and I put off the photos ... and now it's night time and it's this or nothing >.<
I also had a pillow and bag I was planning on making ( once again, my design plans bypassing the sad fact that I can not sew ) , but of course...they did not get made. Maybe another time.
Thanks for checking out my blog during this hop :) Make sure to pay some of the others a visit and see what skully-goodness they have to share :D