Alrighty, so I am WAAAAYY over due for this.
Back in June I won a little bag of beads from Fusionmuse through her Beads For Bloggers program. I received them in July, right when I was hit by some massive 'bead overload' and had to fight my way through the creative block it hit me with. I had some things on my 'to do' list that I HAD to tackle first and now they're out of the way... with the exception of two that are being accomplished AS I do this :)
To recap, the rules are -
In exchange for a free bundle of beady goodness, you -
1) share the button on your blog ( mine's right over there in my side bar, see? -> )
2) share a photo and link to their site when you receive the beads. ( done :D )
3) share an 'in progress' picture of a project you use the beads in ( ta da! at long last :) )
4) Share a photo of the finished project! ( coming up VERY SOON!!)
and for agreeing to the rules, this is what I got to play with :)
I'm half way through them... which means I have two photos of in progress pieces to share.
First I grabbed those magnesite rounds. The 'in progress' photo doesn't show much 'progress' because it's one of those projects that I knew once I got going I'd get carried away and forget to stop for a photo.. so I did it right at the start :)
Next I grabbed the resin beads. I'd found a tutorial I wanted to try out, but needed more beads. I raided my stash for copper wire, and some glass beads that turned out to go with that focal rather well... good thing as it turns out.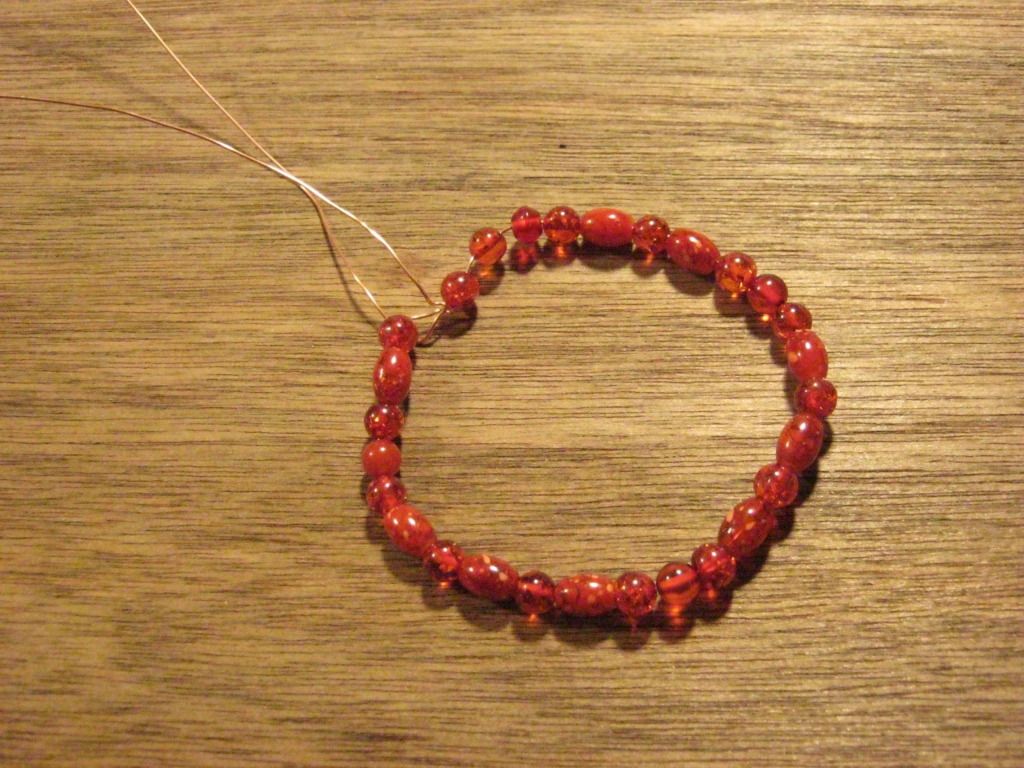 As you can see, it was supposed to be a bangle, however, after three failures I gave up, pulled half off, and added the focal in the middle... which as I said, luckily goes nicely with the beads I added :) so now it's a necklace.
I also forgot I was going to add the business card to the pics >.< lol
So those two are now finished and I'm on to the shell rounds and coral coins :) You'll probably see the finished pieces in a day or two, assuming neither of these give me a hard time... which I'm hoping they won't ;) lol The shell beads are bouncing between three different designs, all bracelets, and I need to pick one!
If you want to see about getting some free beads to play with too, go check them out and become one of their blog buddies :)
Catch you in a day or two :)